Get to know Rebecca at Fit4Mom in Huntsville!
Get to know Rebecca at Fit4Mom in Huntsville!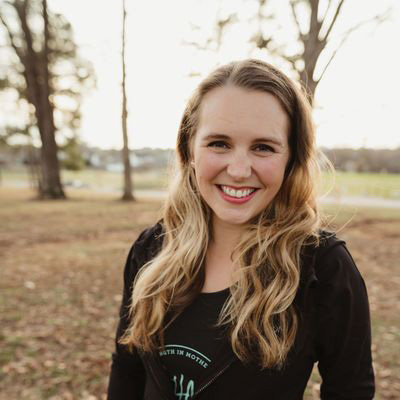 1. Tell us a little bit about yourself.
Hey, I'm Rebecca. I am Mom to two girls. I own FIT4MOM Rocket City and I have been empowering moms in health and wellness since 2016. In my spare time, I love going on adventures, and I'm happiest when I'm near water. Fun fact, I am a dual citizen and grew up in England, I was born and raised just outside of Liverpool, then moved to London when I was 18 to start my career in civil service. Some years later I met my husband and in 2016 we moved to the US (Northern Virginia). In 2017 we found ourselves moving to Madison and have loved every moment since raising our family here.
---
2. What is FIT4MOM and how do you find out about it?
FIT4MOM is the nation's leading prenatal and postnatal fitness program. We offer fitness classes for all stages of motherhood. But we pride ourselves on being a community and a support system first and foremost. FIT4MOM is a place to get support in your motherhood journey, make lifelong friendships, and a judgment-free space to prioritize both your mental health and your physical goals.
I found out about FIT4MOM when I was up late one night feeding my newborn, totally #mombie mode and I was googling mom groups. At the time I had just moved to the US from London a couple of months earlier and when my daughter was born I really felt the absence of a support network. I was trying to find things to do that would help me meet people and get me out of the house each day when I came across FIT4MOM. I went to my first class and fell in love. Not only was the workout specifically designed for my postpartum body, but I met other moms. I would go to class and get a great workout but I'd also get parenting tips and support from other moms. I found my Village.
---
3. What is your favorite part of what you do?
Witnessing the friendships that build. Whether that's a friendship between moms, or the kiddos. Raising children creates a special bond between people. You celebrate the highs and the lows together. So being able to bring people together is for sure my favorite part.
---
4. Why would a mom join FIT4MOM and what should they expect?
FIT4MOM is for any mom who is looking for their 'village' and/or who wants to focus on their self-care. You can expect a judgment-free space that accommodates all stages of motherhood (pregnancy, newborns, toddlers, and school ages + kids), and empowers all levels of fitness. We specialize in prenatal and postnatal fitness- from modifying exercises for all trimesters to guiding you through the best exercises for common postpartum issues, we've got you covered. Plus, you can expect your FIT4MOM experience to feel very intimate...you'll get to know your coach and the other members in classes. These relationships often develop into your support network, your village. If that all sounds like something you'd like/need then you should come give a class a try.
---
5. What is the funniest memory you have as a mom so far?
Right now my kids crack me up with their interpretations of what's happening around us, my youngest is 3 and so seeing the world through her eyes is HILARIOUS.
---
6. How do they find and connect with you?
You can learn more about us at our website https://rocketcity.fit4mom.com/ or by following us on social media @fit4momrocketcity
Monday
9:30am - 12:30pm
2:30pm - 5:30pm
---
Tuesday
2:30pm - 5:30pm
---
Wednesday
9:30am - 12:30pm
2:30pm - 5:30pm
---
Thursday
9:30am - 12:30pm
2:30pm - 5:30pm
---
Friday
Closed
---
Saturday & Sunday
Closed