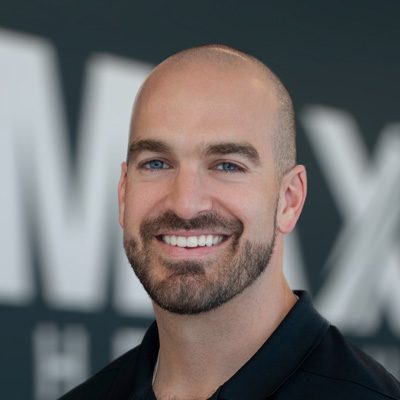 Co-owner, Chiropractor, Board Certified Neuropathy Specialist
Vinny Cuviello, D.C.
Dr. Vinny holds a Bachelor of Science degree from Georgia College & State University in Kinesiology (Cum Laude), a Doctorate degree in Chiropractic from Life University in Atlanta, GA, a Board Certification in Neuropathy from the American College of Physical Medicine, as well as a Personal Training Certification through the National Academy of Sports Medicine.
Dr. Vinny is an avid health enthusiast himself. It began with a love for sports, playing basketball, baseball, & football in high school, as well as collegiate basketball. This love for athletics developed into a passion for fitness & helping others lose weight, gain muscle, & reach their health goals through personal training. His love for helping others achieve a higher quality of life led him to chiropractic, where he could focus on helping people recover from car accidents, sports injuries, & the everyday wear & tear of life. This led him to pursue & obtain his board certification in neuropathy, providing him with the opportunity to help others regain their independence, get off medications, & truly enjoy life again.
Behind all of this is a burning desire to help others experience the highest quality of life. Anyone who knows Dr. Vinny knows that he is allergic to barriers. If there is something getting in the way of you accomplishing your goal, he will find a way to help you overcome that hurdle. This is evident in both his personal & professional life.
In his personal life, Dr. Vinny is a family man. He has a wife (who also happens to be a rockstar chiropractor) as well as 2 kids, Malachi & Sadie. He enjoys spending time outdoors with them, going on vacations, reading books, & watching his Georgia sports teams (Go Dawgs!). Most importantly, he is a man of God who knows he was put on this earth to do one thing, serve God by serving His people.
Co-owner, Chiropractor
Chrisavi Cuviello, D.C.
Dr. Chrisavi Cuviello is from Hoover, AL a suburb of Birmingham. She was heavily involved in sports growing up, and she was a 3 sports athlete throughout her high school career with basketball, softball, and volleyball. Still to this day she loves a good volleyball pick-up game.
Dr. Chrisavi attended Auburn University where she graduated with a Bachelor's in Health Promotion and a minor in Business. As she learned more about the human body, her interest in chiropractic grew and she decided to pursue a degree as a Doctor of Chiropractic.
She worked as a chiropractic assistant at an office in Auburn, AL during her undergrad years and fell in love with the pediatric and maternal side of chiropractic care. Seeing children heal from ear infections, allergies, colic, and many other ailments naturally was an amazing experience. This office is also where she was introduced to the Webster Technique. This pregnancy-specific technique was leading women to healthy pregnancies, and less pain/time with their deliveries. She knew her calling at this point!
She soon enrolled at Life University, and as she pursued her degree both her health and her passion for serving people through specific chiropractic care flourished. Additionally, she met her future chiropractic partner (and husband!) Dr. Vinny. She obtained her Webster Certification to help pregnant women and attended training with the International Chiropractic Pediatric Association to provide the highest level of care for our pediatric community.
If not at the office, she is usually in her yard gardening, baking something yummy, or enjoying time with her kids (Kai and Sadie) and husband Dr. Vinny.
Monday
9:30am - 12:30pm
2:30pm - 5:30pm
---
Tuesday
2:30pm - 5:30pm
---
Wednesday
9:30am - 12:30pm
2:30pm - 5:30pm
---
Thursday
9:30am - 12:30pm
2:30pm - 5:30pm
---
Friday
Closed
---
Saturday & Sunday
Closed